STDP - The Multiverse (Demo)
A downloadable STDP - The Multiverse for Windows and Linux
Description:
STDP is a strategy & adventure innovative game where the player will have the control of three characters, each one with different powers and skills, and you must combine them strategically to complete the most intriguing challenges in this journey as you search for the restoration of the world's peace.
Solve intriguing challenges;
Defeat charismatic villains;
Recruit new members for your team;
Evolve your heroes and HQ;
Customize the game based on your style;
Create your own levels and puzzles;
Play online with friends;
All this and much more in STDP!
We are waiting for you to be part of this adventure.
History:
A mysterious villain known only by the nickname of Time Controller, due to your power to control time discovers that we live in a multiverse and the possibility of opening rifts between them. After a time learning more about the operation, Time Controller just implementing a plan to open the cracks and through mind control master the largest armies that exist in any time period anywhere in the world in any of the universes present in the multiverse.
Meanwhile in the central universe is the HQ of Space Time & Dimensions Protectors (STDP), a team of chosen to defend stability and maintain the harmony of the multiverse as we know it.
Through different scenarios in different eras, such as the fearsome dinosaurs, the dreaded pirates and even futuristic robots, it is for the survivors of STDP finish with the Time Controller plans and save the world from evil empires and armies which blend mythologies, tales, supernatural and true stories.
About the Demo:
Languages: PT / EN.
Level Editor isn't available yet, only on next demo.
We will have more demos, which will be updated and posted here... FOR FREE :D
You can always check the controls in-game, but here we go: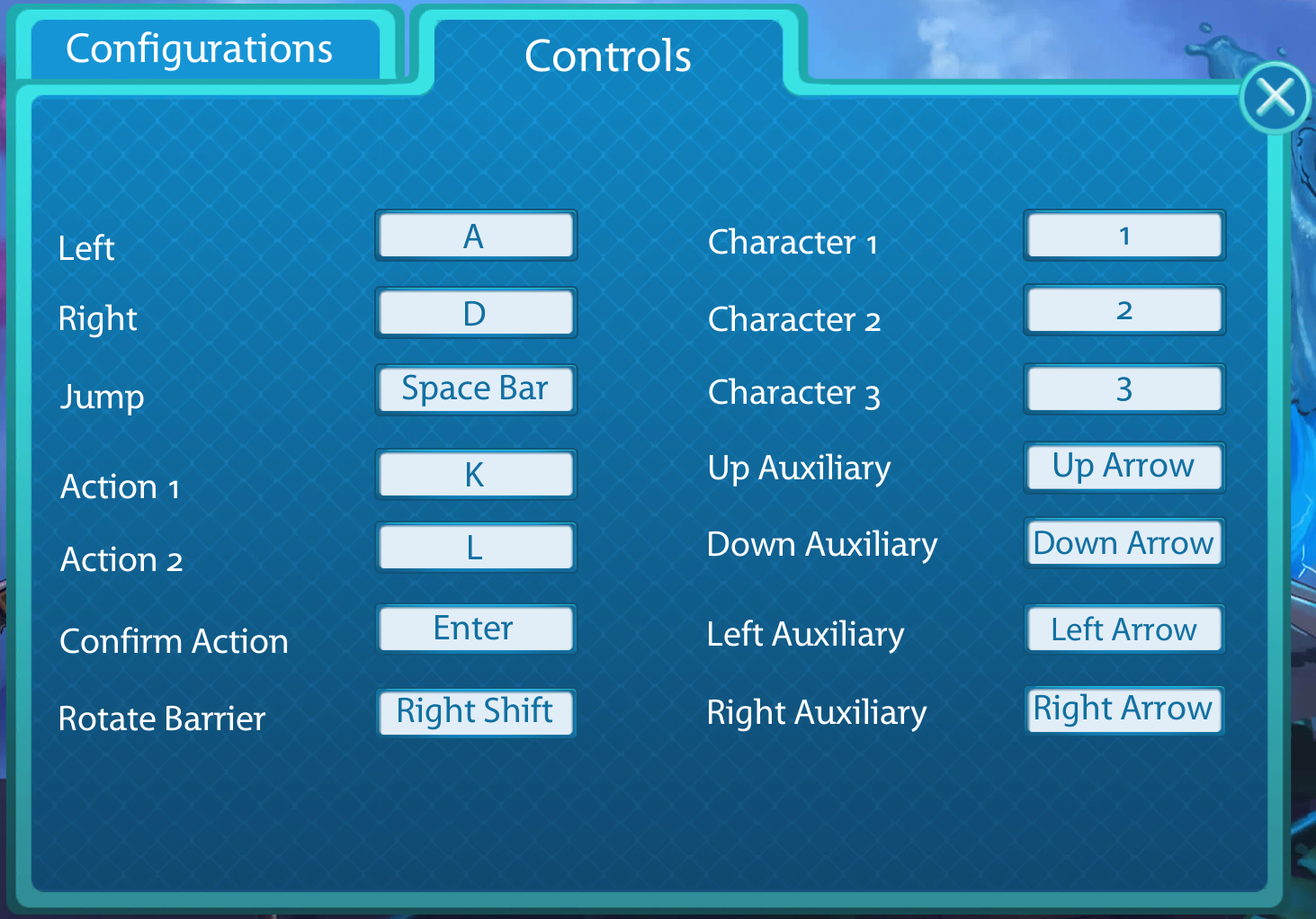 Note: Confirm Action is used for things like Active Barrier and Launch the Book.
About the Team:
Team Leader: Felipe Cabrera.
Developers: Felipe Cabrera, Maxwell Cortez,Well Gomes.
Designer: Felipe Sanz.
Official Site: http://playstdp.com/
Official News: http://playstdp.com/blog
Official Page: https://www.facebook.com/stdpgame

Please, give us a feedback: https://goo.gl/forms/YFoLafsJ5OywUbLJ2
Install instructions
Upon downloading the .zip, extract the archive to a chosen location.
It will be safe to delete the .zip file when the extraction is complete.
Run the .exe to start the demo!
Download
Comments
Log in with itch.io to leave a comment.
Main yasou nem eh gente ._.
It is an excellent game, it has a creative and fun approach. Congratulations to all the team for the beautiful design and I can not wait for the complete version of the game.
Thanks Ervs, we're glad you liked it. Comments like yours encourage us more and more to continue with the project
I love it, this game is very challenging and creative